PILLARS OF ETERNITY (Steam)(Region Free)
Продавец
kortul
информация о продавце и его товарах
Описание товара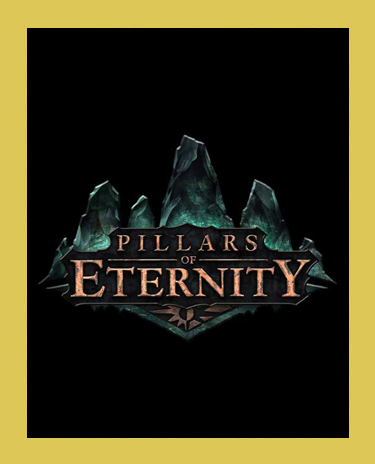 Type: Steam key
Region Free
Multilanguage

Prepare to be enchanted by a world where the choices you make and the paths you choose shape your destiny. Obsidian Entertainment, the developer of Fallout: New Vegas™ and South Park: The Stick of Truth™, together with Paradox Interactive is proud to present Pillars of Eternity.

Recapture the deep sense of exploration, the joy of a pulsating adventure, and the thrill of leading your own band of companions across a new fantasy realm and into the depths of monster-infested dungeons in search of lost treasures and ancient mysteries.

So gather your party, venture forth, and embrace adventure as you delve into a realm of wonder, nostalgia, and the excitement of classic RPGs with Obsidian's Pillars of Eternity!
Отзывы
0
Отзывов от покупателей не поступало.
За последние
1 мес
3 мес
12 мес
0
0
0
0
0
0
В целях противодействия нарушению авторских прав и права собственности, а также исключения необоснованных обвинений в адрес администрации сайта о пособничестве такому нарушению, администрация торговой площадки Plati (http://www.plati.com) обращается к Вам с просьбой - в случае обнаружения нарушений на торговой площадке Plati, незамедлительно информировать нас по адресу
support@plati.com
о факте такого нарушения и предоставить нам достоверную информацию, подтверждающую Ваши авторские права или права собственности. В письме обязательно укажите ваши контактные реквизиты (Ф.И.О., телефон).
В целях исключения необоснованных и заведомо ложных сообщений о фактах нарушения указанных прав, администрация будет отказывать в предоставлении услуг на торговой площадке Plati, только после получения от Вас письменных заявлений о нарушении с приложением копий документов, подтверждающих ваши авторские права или права собственности, по адресу: 123007, г. Москва, Малый Калужский пер. д.4, стр.3, Адвокатский кабинет «АКАР №380».
В целях оперативного реагирования на нарушения Ваших прав и необходимости блокировки действий недобросовестных продавцов, Plati просит Вас направить заверенную телеграмму, которая будет являться основанием для блокировки действий продавца, указанная телеграмма должна содержать указание: вида нарушенных прав, подтверждения ваших прав и ваши контактные данные (организиционно-правовую форму лица, Ф.И.О.). Блокировка будет снята по истечение 15 дней, в случае непредставления Вами в Адвокатский кабинет письменных документов подтверждающих ваши авторские права или права собственности.